For THE Haunting Experience of Your Life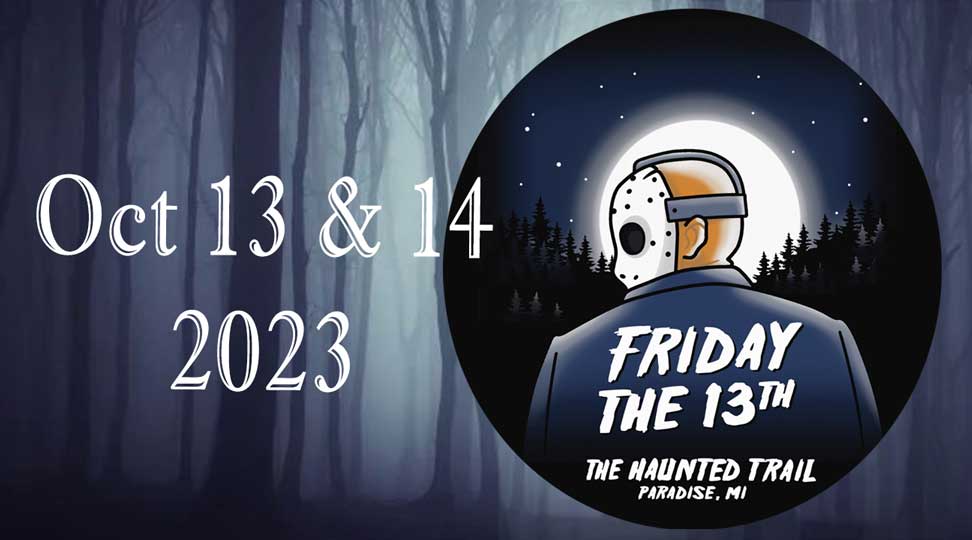 Paradise, Michigan Kick off your family Halloween events right! Hike the Haunted Trail as ghouls, goblins, and gremlins dance among the pumpkins, pines, and pitchforks. Offering new attractions and held at Sawmill Creek Township Park just north of Paradise, Michigan on Whitefish Point Road. Not recommended for children ages 10 and under. Tickets are vailable for purchase on site. Concessions, beverages and souvenirs are available for purchase.
Have a spookin' wild time!
7:00 PM -10:00 PM, ADMISSION: Adults $8 Tickets Available on Site At Sawmill Creek Twp. Park in Paradise, MI
Copyright @ 2011 - 2023 Paradise Area Chamber of Commerce - All Rights Reserved. 10.06.2023

HOME | DONATE | SPONSORS | VOLUNTEERS